Donate Now
---
LWDF is not a donor driven organization. That is funds will not be accepted if they are ear marked for any specific organization, event or person. All decisions regarding distribution of funds will be made by the LWDF Board. However, any donor suggestions will be taken into consideration and reviewed by the Board.
Any organization funded by LWDF must be registered:
For U.S. organization with IRS as a non profit 501(c)(3) organization
For Indian organization with the Central Government of India as a non profit organization under sec 80-G of the income tax act and register foreign currency with Foreign Currency Registration Act (FCRA). Finally, an Annual Report on activities will be submitted.
Once approved, organizations can receive direct funding from LWDF. More than just providing financial support. LWDF also offers a wide range of technical advice in many areas of expertise, such as engineering, medicine and education.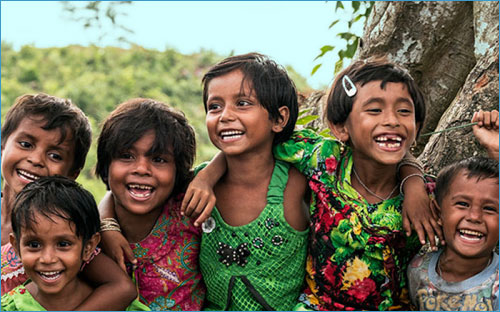 LWDF will maintain control of all disbursed funds to outside organization using the following :
Step 1
Application from the recipient organization (U.S. or foreign) along with program brochure, financial statements and performance record to be submiotted to the Board.
Step 2
Each year at least two Board members travel to India at their own expense to make sure our standards are maintained and to interview and assess prospective recipients of LWDF funds.
Step 3
Board decides to allocate and disburse the funds.
Step 4
Evaluation of the program in the following year for continued support.
Donations to the Foundation in US is tax exempted under section 501(c)(3) (click for approval letter). Exemption of tax in India is under process.